Administration, Faculty & Staff
Barbara Firestone, PhD

President & Chief Executive Officer
Susan Berman, PhD

Executive Director
The administration, faculty and staff of The Help Group comprise more than 850 professionals with a heartfelt commitment to helping children with special needs experience achievement and success.
Our multidisciplinary expertise includes program development and administration, special education, clinical psychology, psychiatry, neuropsychology, speech and language pathology, occupational therapy, social work, counseling, nursing, adaptive physical education, professional training, and research. This depth of experience and knowledge enables The Help Group to offer a wide range of educational and therapeutic programs of the highest quality.
Oscar Valadez

Chief Financial Officer
Jason Bolton, PsyD
Vice President of Community
Partnerships and Admissions
Elena Brewer, MBA
Vice President of Human Resources &
Community-based Programs
Elin Bradley

Director of Therapeutic Schools and Residential Treatment
Pamela Clark, MA

Director of Autism Schools
Heather Humphrey

Director of Vocational and Adult Residential Services
Lucyna Iga Gaj, LMFT

Senior Director, Family Based Programs & Services
Claudia L. Kernan, Ph.D.

Director, The Help Group/UCLA Neuropsychology Program
Randy Kissel

Director of Facilities
Jonathan

 

Kubo

, GPHR

Director, Human Resources
Stephanie Lord, Ph.D.

Director of Psychology Training
Nicole Jorenson

Director of School-Based Behavioral Services
Erika Maya

Senior Director of Strategy & Marketing
Ken Moon

Sr. Director of Information Technology
Edna Ramos, BSC

Corporate Controller
Bradley Shahine

Director of Public Affairs
Laurie Stephens, PhD

Sr. Director of Autism & Clinical Services
Debby Webb, MSW

Sr. Executive Administrator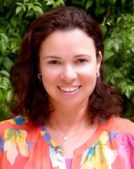 Olga Zysman, M.A., MFT

Regional Director of Programs and Services