CLOUD THGFILES
Please click on the links below on how to set up Cloud THGFILES folders;
Video Training (How to setup CLOUD THGFILES)
For your convenience, all the instructions and video training clips related to Cloud THGFILES can be found on the IT HelpDesk portal.  Simply click on 'View solutions' then 'CLOUD THGFILES'.
How to Find and Access File Explorer
**** ONCE THE SHORTCUTS ARE CREATED, PLEASE ACCESS THGFILES USING FILE EXPLORER.  YOU DO NOT NEED TO CLICK ON THE FOLDER LINKS BELOW.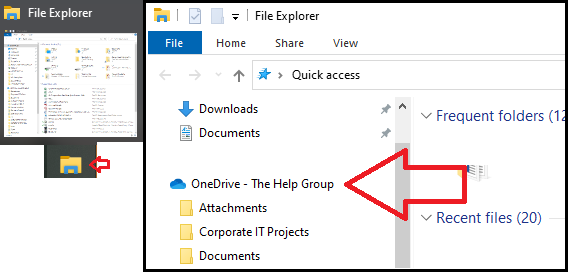 If you haven't created Shortcuts in your FILE EXPLORER or can't locate the invitation email, you may click on the folder link you have access to below to create a new Shortcut.  If you have any questions or need assistance, please contact the IT Department. 
How to Find and Access File Explorer
Accounting Docs Folders A
Accounting Docs Folders B
Accounting Docs Folders C
Accounting Payroll Folders A
Accounting Payroll Folders B
Accounting Staff Folders
Admin
Admissions
Advance LA
Alliance
School Administration
BCBA
CARF
CDE
DD Homes
Department of Rehab
DMH
Driver Vehicle Log
Executive Golf A
Executive Folder A
Executive Folder B
Executive Folder C
Executive Folders D
Facilities
HR
IEP
Family Services Program
Kaleidoscope
Kids Like Me
Lumina Counseling Group
Nurse
Outpatient
Operation
PLAN
Project Safe
Project Six
QA Folder A
QA Folder B
Resource Fair
Silverlining
Speech and Language
Stepping Stones
STRTP
Workability